---
Factory Basketball Organization Calendar
Sign-up for Skills Training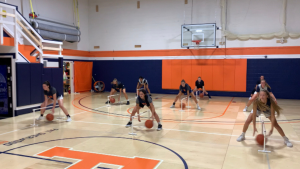 Factory Basketball Team and Practice Players
We have migrated to an almost "All-Inclusive" membership for training.
As a paid member of a team, you will have a membership at The Factory that allows you to attend almost all of our training classes.  These classes include:
75 Minute Skills & Shooting Class
30 or 60 Min. Ball Handling Class
Shooting Form Class
30 or 60 Min. Off-Hand Development Class
Vert Class
Speed & Agility Class
Pivot Foot Class
As a Paid Member, you also receive 1/2 Off Splash Class

Please see the FactoryMI.com calendar below for all days and times of these classes and many more.
Factory Facility Calendar

>Serving the communities of Westland, Plymouth, Canton, Northville, Novi, Livonia, Wayne, Belleville and Van Buren Township
Michigan Magic, Michigan Storm, Michigan Crossover, 1Nation, Always Basketball, Oakland Wolfpack, Pistons Elite, Get Skillz Basketball, Downriver Elite, Michigan Mystics, Michigan Storm, Bates Fundamentals .
Improve your skills and shooting in our Skills & Shooting Sessions, player development program and teams practices, playing an elite national exposure schedule. Canton Chiefs basketball, canton chiefs basketball, canton chiefs basketball, livonia churchill basketball, salem rocks basketball, canton chiefs basketball, salem rocks basketball, canton sports, pca basketball, , livonia high school basketball, northville high school basketball, novi wildcats basketball, belleville tigers basketball, riverview high school basketball, and Plymouth Wildcats basketball..